click below to link:
Therapeutic Massage Helps With... Chronic Pain, Headaches, Lower Back Pain, Upper Back, Neck Pain, Fibromyalgia, Stress & Tension Relief, Migraines, TMJ, Relaxation & Calmness, Depression, Circulation, Accident Rehabilitation, Post-Op Rehab, High Blood Pressure, Range of Motion, Immune System, Insomnia, Sports Injury, Poor Posture, Allergies, Anxiety, Carpal Tunnel Syndrome, Joint Injury, Autism,
Elderly/Geriatric People, Homebound, Pediatric Clients, Sciatica, Oncology Patients, Stretching for Flexibility.
Massage Benefits Section


Natural Products for Personal Care, the Home, and More - Mountainside-Diversified.Com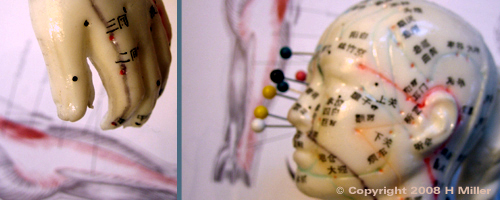 Massage Abstracts / Studies
Index of Scientific Studies proving the efficacy
and effectiveness of Therapeutic Massage
as a healing modality.
Massage Debunkers Debunked!
Some skeptics attempt to debunk
Massage Therapy as a effective treatment.
Here such arguments are addressed.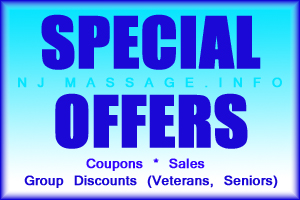 Massage Relaxation
Experience A Relaxing Massage
We hope that you choose to live a balanced life between sessions, eating properly, getting the proper amount of sleep, and keeping daily the stress to a minimum. Of course, some stress is unavoidable, and how we react to stress is an all-important factor in determining how a stressful situation will affect us.
We have found a product that, with daily use, can help to promote a state of calm relaxation. It is called the Still Point Inducer, made by the Upledger Institute, long associated with the top cranialsacral therapists in the world. Simple to use, we can personally attest to the fact that it helps reduce neck pain, as well as fostering a sense of calm and well being. For more information CLICK HERE or visit StillPoint-Inducer.Com.
We create a relaxing and calming environment for your session, employing the finest non-allergenic massage oils, your choice of 100% natural, additive-free aromatherapy essential oils (to scent the room), as well as gentle, soft lighting, helping you to become calm and still. Of course, we have a wide selection of interesting background sounds, music, and meditation programs.

Scent is subjective, but we have a wide enough selection of essential oils so there's a good chance you'll find a scent just for you. Consider all the scents that you have found enjoyable. There's a possibility we have that very scent on our menu!
Please click on the '@ Contact Us' button at bottom-left to access our inquiry form, or use the button at the top of this page. Feel free to also call us at 877 480 8038 for more information or to book an appointment.
Cash, PayPal, CashApp, GooglePay, Credit Cards, and Gift Certificates accepted. Insurance plans accepted: County / Municipal Health Care Plans (NJ), Independent Health Flex Fit, Preferred Care, No-Fault with Authorization
Note: We offer *strictly* therapeutic massage therapy. We do *NOT* offer as€nsual u'massage', in any form.